Love Discovery
4 Weeks True Love Program

Start: Week 45 (First Class 11.11.2021) ; End: Week 49 (08.12.2021, last Class)
Online Only
FEE 4400SEK /430€/ 645CAD/ 510USD
A four week True Love  Program for all those who are on the True Love path and wish to connect and unify in physical form with their true love soul mates. 
You will learn very powerful practices and techniques for your True Love path that will help you transform even ancient and unconscious soul, heart. mind and body blockages that might have been preventing you from higher love for decades.
You will learn sacred spiritual wisdom related to true love and the key love discovery steps that can help you to bring you in greater alignment with true love and a true love soulmate (in case you wish).
PROGRAM GOALS
Discovering the most important sacred keys for True Love
Understanding unhealthy behavioural patterns

Learning powerful tools how to step out of and prevent co-dependency

Learning how to leave or prevent abusive relationships

Healing of old wounds, including trauma

Learning healthy coping strategies for challenges in relationships

Releasing unhealthy bonding programmings

Balancing Yin and yang Energies

and more…
This program contains wisdom and knowledge from the Tao, Tao Science, Psychology, TCM and Vedic Science and is rooted in my twelve years experience of supporting human beings in the area of relationshops, especially with soul mates.
In the individual coaching sessions you will recieve profound spiritual readings to identify the root causes of challenges in love life, including from past lives.
PROGRAM LAYOUT
One weekly Wisdom Class  120 minutes (Thursday 11.11.2021 from 4-6 pm CET and all others on Wednesdays from 7-9 pm CET)
One weekly practice group session (Mondays 7 -7.45 pm CET)
A One-day Workshop on Saturday,  20.11.2021 from 10 am to 4pm CET.

Access to special audio meditations for self healing and soul work outs

(via Sound Cloud and via ZOOM) as well to all class and workshop recordings via zoom until end of December 2021.

Two individual coaching sessions with Magdalena over Skype/ Zoom/ Whatsapp (45 minutes, to be scheduled post registration).
15 minutes daily Love Peace Harmony Field Blessing for individual requests. (Remote blessing at 11 am daily, no dial-in required)
Registration
via Email to connect@purity.academy
Fee
4400SEK /444€/ 640CAD/ 520USD
Payment
Via Transfer, with message : LD2021 and your name to the following account:
Purity Holistic Wellbeing
Magdalena Kusch
at Handelsbanken Sweden
Account Number
6378-421 648 511
IBAN
SE20 6000 0000 0004 2164 8511
Love Peace Harmony Day Celebration
Sunday 8.08.2021 @Purity Lounge and via livestream
This will be a free event, donations to the LPH foundation are welcome.
This day is the anniversary of the beginning of the Soul Light Era in 2003.
We will celebrate the day with many free offers and practices that will be focusing on forgiveness and healing of  relationships with ourself, loved ones, communities, and organisations.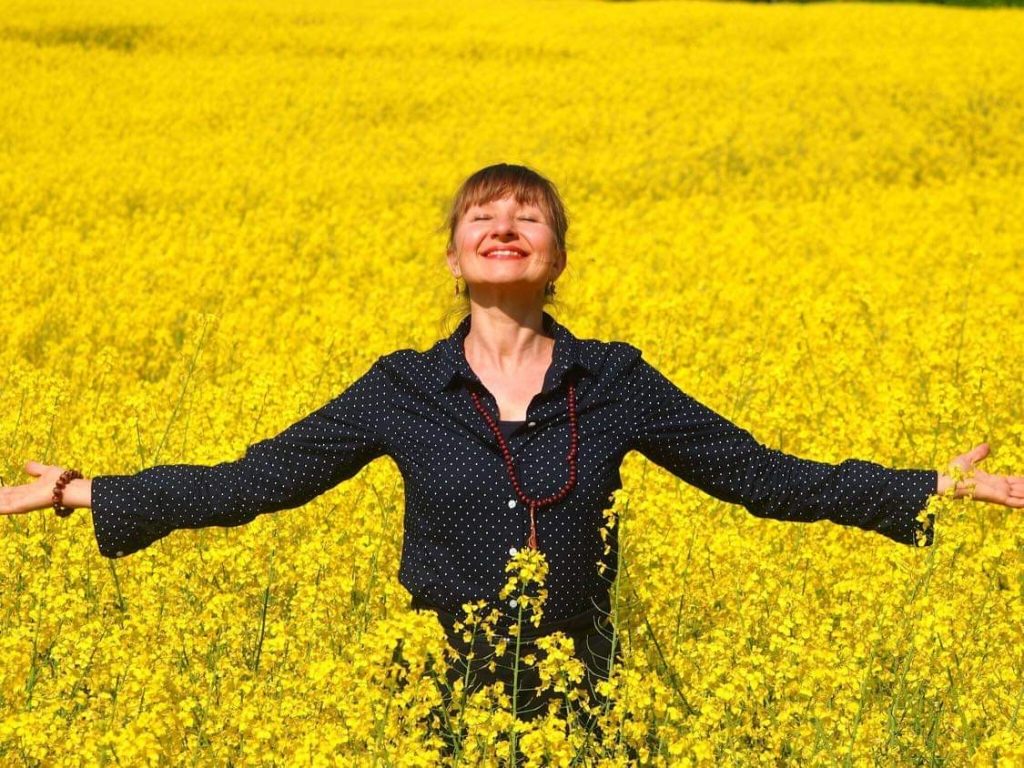 Happy
4 Weeks Self Empowerment Program

Start: Week 36 (First Class 7.09.2021) ; End: Week 39 (28.09.2021, last Class)
Online Only
FEE 4400SEK /430€/ 645CAD/ 510USD
A four week Self-Empowerment Program for all those who wish to take charge of their lives with authority and commit themselves to their self-transformation and personal growth for a happy and fulfilled life.
Week One Focus "Foundation and Soul Connection"
Week Two Focus "Unshakeable and open Heart"
Week Three Focus "Powerful and positive Mind"
Week Four Focus "Healthy happy balanced and flourishing life"
PROGRAM CONTENT
Week One Focus "Foundation and Soul Connection"
Identifying the current blockages in life (health, relationships, finances, iob…)
Building energy foundation opening spiritual channels
Creating a Goal Map for the deep transformation of one purpose by applying spiritual tools
Creating greater alignment with life purpose (soul´s plan) through spiritual practices.
Week Two Focus "Unshakeable and open Heart"
Self Healing of identified individual blockages with spiritual tools
Building Self Love and Self Confidence with spiritual tools and practices
Purifying and strengthening the heart with spiritual tools and practices
Deeper connecting with higher self.
Week Three Focus "Powerful and positive Mind"
Self Healing of identified mental blockages and uplifting the consciousness
Developing a clear and peaceful mind as well as ability to focus on goals and positivity
Deeper connecting with spiritual guides and heavens team. 
Week Four Focus "Healthy happy balanced and flourishing life"
Living in alignment with universal laws and principles
Living in Divine flow, Divine flexibility, Divine creativity and in alignment with Divine timing
The power of acknowledgement and gratitude for a happy life
Enhancing devotion, commitment and persistence for a flourishing life
PROGRAM LAYOUT
One weekly class 130 minutes (Tuesdays from 7-9 pm CET)
Four pre-recorded classes (60 minutes)
One weekly practice group session (Wednesdays 9 -10 am CET/will be recorded and available for replay) 
One individual spiritual healing and treasure for one request
Eight spiritual group healings
Two private sessions with Magdalena (45 minutes, in week 1 and week 3)
Access to an interactive community forum
Hand Outs and practice material including audio and video recordings
Dates
Weekly Classes  on Tuesdays from 7-9 pm CET
7.09 Class One
14.09 Class Two
21.09 Class Three
28.09 Class Four
Weekly Group Practice Classes (also recorded) Wednesdays from 9.00-10. Am CET
 8.09 Practice One
 15.09 Practice Two
22.09 Practice Three
29.09 Practice Four
Registration
via Email to connect@purity.academy
Fee
4400SEK /430€/ 645CAD/ 510USD
Payment
Via Transfer, Swish, Credit Card (in online shop)
Recommendation : Participate in Tao Hands Training first
Open Up
Workshop for Opening the Spiritual Channels

Dates coming soon…
FEE 800SEK 
This workshop is for those who wish to open their spiritual channels in order to tap into their fullest power and receive support on their path.
We will open the Soul Language Channel to communicate with our own soul, our spiritual guides, ancestors, mother nature and all souls we wish to connect with. We will also focus on opening the Third Eye Channel, to see
spiritual images and interpret them correctly. The opening can happen very naturally as we will be practicing in a high vibrational field created by sacred Tao Calligraphies. We will apply powerful meditations and techniques to boost our energy and uplift our vibration. We will use spiritual tools that can help to purify the spiritual channels and assist us in the further opening.
The workshop-fee includes group healing, a book and a Tao Light Treasure (Jin Dan) for every participant.
Happy You Me and We
Relationship Workshop

Dates coming soon…
FEE 1000SEK 
This workshop is dedicated to healing and transformation of unhealthy relationship patterns including co-dependency.
We often adapt the relationship styles we grew up with and for many of us, we are unaware of the hidden trauma that we still carry that we might have experienced in the childhood like bullying, physical, mental, emotional and sexual abuse that impacts all of our connections. We often apply coping strategies that are blocking our real happiness and and joy in relationships and prevent us from real intimacy.
In this workshop you will learn to identify your old wounds, learn how to deal with triggers and how to transform even stuck relationships of all kinds. You will learn how to create a balance and how to set a healthy boundaries and how to build a strong bound with your higher self which is a vital foundation for all relationships.
For all those who are looking forward to having a healthy, joyful and full-filling love relationship with your soul mate, you will find the wisdom and practices shared here, very beneficial and uplifting.
Each participant will receive a 15 min spiritual reading and one spiritual treasure as a gift.
Dates coming soon…
FEE 800SEK 
This workshop is for detox and purification of the physical, emotional, mental and spiritual body. Learn powerful self healing tools to transform negative information to positive information with the power of soul. The self healing practices will include unique self healing practices for the Chakras and the five elements. 
You will learn how to clear your energy field (aura) and how to build a stronger light field around you, that can also serve you as protection against negative information. A strong field empowers you to prevent pollution through negative information, negative energies as well as radiation, heavy metals, poisons and more. 
The workshop fee includes group healing, a book and a Tao Light Treasure.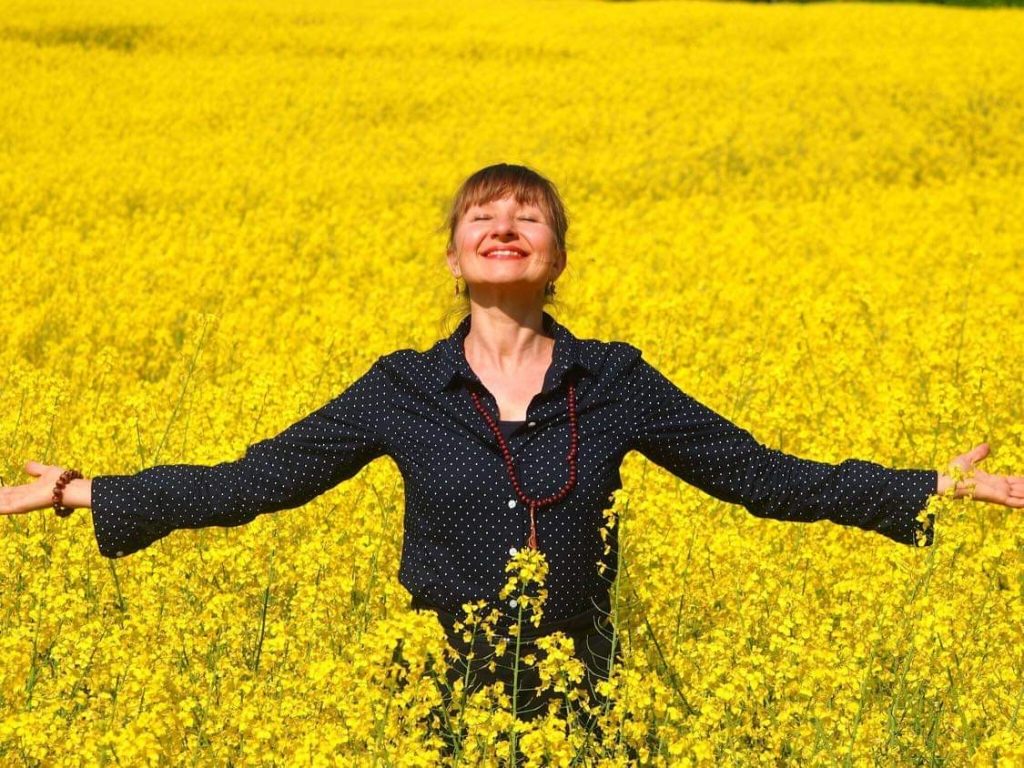 Rise Up and Blossom
Self Empowerment Workshop
Dates coming soon…
FEE 800SEK
This workshop is dedicated to Self Empowerment and for bringing out our greatest Soul Potential. 
Every human has some hidden super powers, wisdom and knowledge from this life and other life times that are stored within.  In the time of change we can benefit from all the good we carry inside and our sacred soul powers can enable us to strive and blossom even in the times of greatest challenge.
Some people naturally tune in their recourses and live in alignment with their soul, their life task and soul powers.
For others, they have a deep sense of greater capabilities within and that something greater is meant to reveal itself on their life path, but they don´t know how to get there and how to tap into that field of greatness. In order to live in the natural flow of life and to learn and grow with and from all changes around and within, it is vital to connect with the soul, the true essence of our being.
We have to overcome the fear of the unknown and boost our trust to listen to the answers from within and to allow the soul to take the lead.  When we do so, we can unleash our mind from false programming and tap into all the wisdom and knowledge inside of us. We can reveal our true strength, capacities, all the positive qualities that slumber within and we can blossom and live in authenticity and integrity.
In this workshop, we will apply very unique and powerful soul tools to unlock the soul potential and to recieve answers and guidance from within. We will strengthen our self esteem and boost our courage. 
We will practice
*Soul Work Outs to open our heart and align with our Soul
*Soul Communication with Tian Ming about our life task  
*Soul Orders for fast transformation of blockages and potential challenges
We will also recieve powerful Tao Healing in a very unique high vibrational field.
All participants will recieve a Tao Light Ball to boost their courage. 
Youth Boost
Rejuvenation Workshop
Dates coming soon…
FEE 800SEK 
In this workshop you will learn wisdom from the Traditional Chinese Medicine and Tao Science about the five elements and how to purify, strengthen and develop them for good health and rejuvenation.
The key for rejuvenation is a high frequency and vibration of the cells, especially of the major organs and a good energy flow. Its vital to absorb universal light and to reverse the degeneration process of the cells. You will learn practical tools how to clear blockages, increase the cellular light and how to enhance the energy flow.